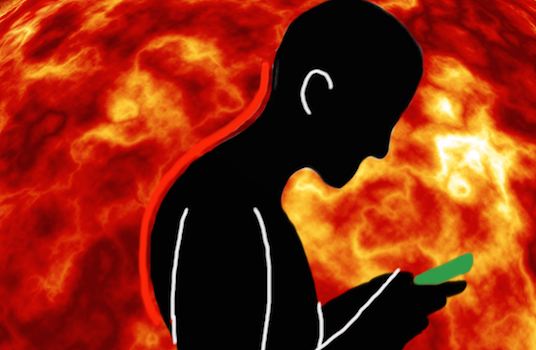 Neck pain is a common presentation in the Spine and Sports Injury Clinic (SSi covering Margate, Broadstairs, Ramsgate areas) with people often asking "why does my neck keep hurting?"
Most people's daily lives now involve many hours in a single position, with todays modern world often encouraging us to spend a significant amount of time looking at some form of screen, whether it be a computer, tablet or phone. People generally appreciate the importance of a good ergonomic desk set up when using a computer (for more information see our desk set up lifestyle advice sheet) but can overlook this when using phones or tablets. It appears to have become more common place for people to sit in slumped postures or with their head held in a forward bent position for significant periods of time over the course of the day.
The solution is simple, review the amount of time you spend in these positions and try to limit them:
Set your tablet up in a stand on a table instead of on your lap on a sofa.
When using your phone try lifting it to head / eye height to avoid looking down at it.
Make sure you have a good desk set up for your computer to help reduce repetitive stain.
Make sure you add brief but frequent periods of movement for the neck.
The final point on movement can make a real difference to how someone's neck pain behaves. To help with this we have added 3 new exercise sheets to the exercise library; Neck Mobility, Neck Stretching, Tension Headaches. These sheets can help people develop the mobility and flexibility in their neck and reduce the repetitive positions that may cause strain leading to pain. The key is to make sure you perform brief moments of movement repeatedly throughout the day to brake up the repetitive position. For more information on how to manage a neck complaint contact us at SSi